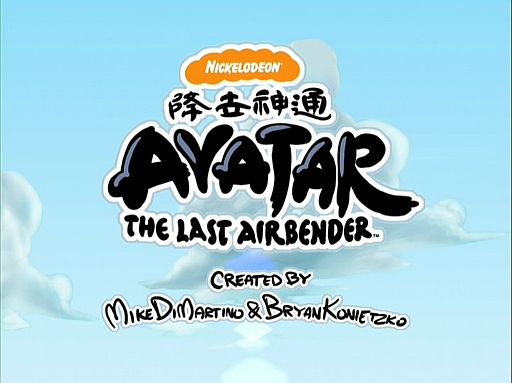 Avatar: The Last Airbender shorts
TV Tropes; Wikia
These are a few super deformed (and very cute) short films based on the TV series Avatar: The Last Airbender. They're non-canon stories that are available as a bonus feature on the season 2 DVD set. All the actors from the TV series voice their characters in the shorts. However, Uncle Iroh's original voice actor, Mako Iwamatsu, died before the shorts were made. His replacement in season 3, Greg Baldwin, made his first appearance as Iroh in these shorts.
---
Bending Battle (3:57)
IMDb; YouTube
It begins with a simple Rock-Paper-Scissors style game (or in this case, Air-Water-Earth) played by Aang, Katara, and Toph. (Though what the point would be seems unclear, considering there couldn't really be any surprises with which element each one "chose.") Sokka tries to get in on the game with "Boomerang" as an element, but the other three aren't having it. They soon get into a more large-scale battle over which element is best (with Sokka getting knocked around pretty badly). Then Zuko and Iroh show up, and Zuko insists fire is best. And... that's all I want to say, but it's a pretty amusing short.
---
Swamp Skiin' Throwdown (4:06)
IMDb; YouTube
Sokka makes a water distillation device to clean swamp water for drinking, but it gets wrecked when Aang swamp skis by, sending a huge crest of water crashing into the device. Sokka just wants to rebuild it, but the swampbenders force him to try to swamp ski, himself, in competition with Aang. Things go very badly for Sokka. It's amusing, I guess, but it's definitely my least favorite of the shorts.
---
tek's rating:

School Time Shipping (4:11)
IMDb; YouTube
This is listed third on the DVD, but I'm fairly sure it's the first one of the shorts I ever heard of. In fact I feel like I might have seen it online before I even got the DVD, and while it's possible either that I saw all three online first, or that I saw none of them online, I definitely don't have the same feeling about the other two that I do about this one. (I wish my memory were better.) At the very least, I must have read or seen an interview with the show's creators about this short before I ever saw it. I think. Anyway, it's my favorite one of the shorts, and the one I find most memorable and amusing.
So, a bunch of characters, both heroes and villains, are all in a classroom together, goofing off, when Roku shows up to announce the upcoming Golden Dragon Dance. Sokka isn't sure whether to ask Suki or Yue to go with him, and the two girls start fighting over him. Meanwhile, Aang wants to ask Katara to the dance, but so do Zuko, Jet, and Haru. So the four of them compete for her attention... but there's a twist ending no one could have seen coming.
---
animated shorts index