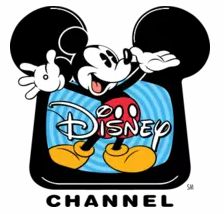 Disney Channel (see also Zoog Disney and Walt Disney)
(launched in 1983)
IMDb; official website; TV Tropes; Wikia; Wikipedia
I didn't have access to Disney Channel until fall of 1995, so a lot of stuff that aired before that I either didn't see, or saw on some other channel (or saw reruns on this channel), or on DVD. And I lost access to it in summer of 2011, so there's stuff I've missed since then. But I'm going to try to catch up on Disney+ (which could take a long time).
---

1990s
Adventures in Wonderland (3/23/1992 - ?/?/1995)
Flash Forward (12/14/1995 - ?/?1997)
Susie Q (10/3/1996; TV movie)
Wish Upon a Star (10/12/1996; TV movie)
Under Wraps (10/25/1997; TV movie)
Halloweentown (10/17/1998; TV movie)
The Famous Jett Jackson (10/25/1998 - 6/22/2001)
So Weird (1/18/1999 - 9/28/2001)
Zenon: Girl of the 21st Century (1/23/1999; TV movie)
The Thirteenth Year (5/15/1999; TV movie)
Don't Look Under the Bed (10/9/1999; TV movie)

2000s
Up, Up and Away (1/22/2000; TV movie)
The Color of Friendship (2/5/2000; TV movie)
Rip Girls (4/22/2000; TV movie)
Even Stevens (6/17/2000 - 6/2/2003)
Stepsister from Planet Weird (6/17/2000; TV movie)
Mom's Got a Date with a Vampire (10/13/2000; TV movie)
Phantom of the Megaplex (11/10/2000; TV movie)
The Ultimate Christmas Present (12/1/2000; TV movie)
Lizzie McGuire (1/12/2001 - 2/14/2004)
Zenon: The Zequel (1/12/2001; TV movie)
The Luck of the Irish (3/9/2001; TV movie)
Jett Jackson: The Movie (6/8/2001; TV movie)
Halloweentown II: Kalabar's Revenge (10/12/2001; TV movie)
Tru Confessions (4/5/2002; TV movie)
Kim Possible (6/7/2002 - 9/7/2007)
Get a Clue (6/28/2002; TV movie)
A Ring of Endless Light (8/23/2002; TV movie)
You Wish! (1/10/2003; TV movie)
The Even Stevens Movie (6/13/2003; TV movie)
Kim Possible: A Sitch in Time (11/28/2003; TV movie)
Pixel Perfect (1/16/2004; TV movie)
Dave the Barbarian (1/23/2004 - 1/22/2005)
Zenon: Z3 (6/11/2004; TV movie)
Phil of the Future (6/18/2004 - 8/19/2006)
Stuck in the Suburbs (7/16/2004; TV movie)
Halloweentown High (10/8/2004; TV movie)
Now You See It... (1/14/2005; TV movie)
American Dragon: Jake Long (1/21/2005 - 9/1/2007)
Kim Possible: So the Drama (4/8/2005; TV movie)
Twitches (10/14/2005; TV movie)
The Emperor's New School (1/27/2006 - 11/20/2008)
Wendy Wu: Homecoming Warrior (6/16/2006; TV movie)
Read It and Weep (7/21/2006; TV movie)
Return to Halloweentown (10/20/2006; TV movie)
Molly: An American Girl on the Home Front (11/26/2006; TV movie)
Johnny Kapahala: Back on Board (6/8/2007; TV movie)
Phineas & Ferb (8/17/2007 - 6/12/2015)
Twitches Too (10/12/2007; TV movie)
Minutemen (1/25/2008; TV movie)
Studio DC: Almost Live (8/3/2008, 10/5/2008; pair of specials)

2010s
StarStruck (2/14/2010; TV movie)
Avalon High (11/12/2010; TV movie)
Phineas and Ferb the Movie: Across the 2nd Dimension (8/5/2011; TV movie)
Pixie Hollow Games (11/19/2011; special)
Girl vs. Monster (10/12/2012; TV movie)
Girl Meets World (6/27/2014 - 1/20/2017)
Zapped (6/27/2014; TV movie)
Descendants (7/31/2015; TV movie)
Descendants: Wicked World (9/18/2015 - 3/3/2017)
Adventures in Babysitting (6/24/2016; TV movie)
Ghost Patrol (10/9/2016; special)
Descendants 2 (7/21/2017; TV movie)
Z-O-M-B-I-E-S (2/16/2018; TV movie)
Under the Sea: A Descendants Story (9/28/2018; special)
Kim Possible (2/15/2019; TV movie)
Descendants 3 (8/2/2019; TV movie)
Gabby Duran & the Unsittables (10/11/2019 - present)

2020s
The Owl House (1/10/2020 - present)
Z-O-M-B-I-E-S 2 (2/14/2020; TV movie)
Upside-Down Magic (7/31/2020; TV movie)
Secrets of Sulphur Springs (1/15/2021 - present)
Christmas ...Again?! (12/3/2021; TV movie)

acquired shows
Evermoor (originally on Disney Channel UK)
Life with Derek (originally on Family, in Canada)
My Babysitter's a Vampire (6/10/2011; TV movie; originally on Teletoon, in Canada)
My Babysitter's a Vampire (6/27/2011 - 10/5/2012; originally on Teletoon, in Canada)
Naturally, Sadie (originally on Family, in Canada)
Ocean Girl (originally on Network Ten, in Australia; I didn't see much of this)
Spellbinder (originally on Nine Network, in Australia; I didn't see much of this)
Wolfblood (originally on CBBC, in the UK; I saw this on Amazon)

stuff I want to see
Andi Mack
Hotel Transylvania: The Series
Rapunzel's Tangled Adventure
The Rocketeer (Disney Junior)

---
networks index