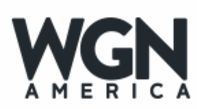 WGN America
(WGN-TV [1948] became a superstation [simply "WGN"] in 1978; rebranded as WGN Superstation in 2001, as Superstation WGN in 2002; and as WGN America in 2008; relaunched as NewsNation in 2021)
IMDb; official website; TV Tropes; Wikipedia
I'm sure I've been aware of the existence of WGN for a long time, and I may have had access to it in like the mid 90s to early 00s, but I'm afraid I can't remember for sure. I know they aired a lot of shows that were syndicated either from other networks or first-run syndication, and if I did get the channel, it may be there that I saw some of the latter type of shows. Or it may not. (I really hate how bad my memory is.) But mostly what I remember about the channel is wishing I had it (which, if I did have it for awhile, I may have wished before I got the channel, and certainly for years after I lost access to it). Anyway... I don't remember with any certainty what I might have watched on the channel, if and when I had it. All I remember for sure is a couple of things I watched after it became WGN America. (I didn't get the channel on TV, but I watched the first seasons of the shows on Hulu... and then was disappointed when the second seasons weren't available to me online.) Also, I feel like noting that I don't recall being aware that it had changed its name until those shows started in 2014, which is kind of weird. I mean, I feel like I specifically heard about the new name as being a change that had just happened, at the time. But probably I'm just confused because these were the first original programs it aired, rather than just airing acquired series.
---
Salem (4/20/2014 - 1/25/2017)
Manhattan (7/27/2014 - 12/15/2015)

---
networks index