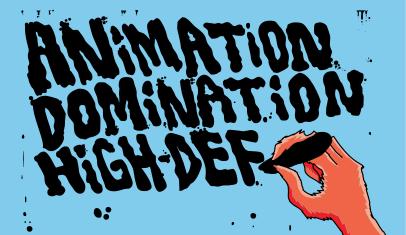 Animation Domination High-Def, on FOX / FXX
Fox ADHD; Wikipedia; YouTube
This is a late night block of animated comedies, which originally aired Saturdays on FOX, starting in July 2013, as a spin-off of Animation Domination. In January 2015, it moved to FXX, airing Thursday nights. (I don't get that channel, so I couldn't watch it. In fact even the stuff that aired on Fox, I only watched online.) It ended, I think, sometime in 2015, or maybe 2016.
ADHD Shorts (web; 2012-2016)
Axe Cop (2013-2015)
High School USA! (2013)
Golan the Insatiable (2013-2014; moved to Sunday Funday in 2015)
Lucas Bros. Moving Co. (2013-2015)
Stone Quackers (2014-2015)
Major Lazer (2014-2015)


---
blocks index