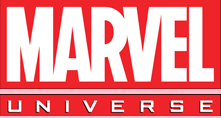 Marvel Universe, on Disney XD
Disney Wiki; Marvel HQ; MAU Wiki; TV Tropes; Wikipedia
This is a Sunday morning block of cartoons based on Marvel comic books. It debuted in April 2012, but since I haven't had Disney XD since probably July 2011, I've never been able to see it. It included the second season of The Avengers: Earth's Mightiest Heroes (2010-2012), of which I had seen the first season before the block was created. Other shows in the block include Ultimate Spider-Man (2012-2017), "Avengers Assemble" (2013-2019), and "Hulk and the Agents of S.M.A.S.H." (2013-2015), none of which I've seen at all. And I guess sometime in 2015, the block was renamed "Marvel on Disney XD." Later shows in the block include Guardians of the Galaxy (2015-2019) and "Marvel's Spider-Man" (2017-present).
In May 2020, I started watching some of these shows on Disney+, so hopefully I'll have reviews for them sooner or later.
---
blocks index