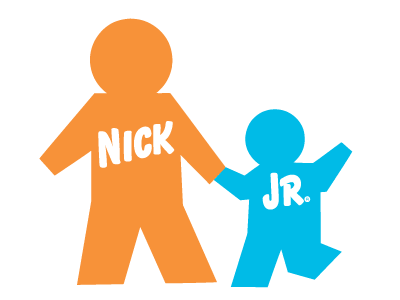 Nick Jr., on Nickelodeon
Nickipedia; official website; TV IV; TV Tropes; Wikipedia
This was a morning block of live-action and animated shows for preschoolers. It began in January 1988, which was before I had cable... but even then, I was too old for the block (not that that would have stopped me from checking it out). In 1999, Nickelodeon and the Children's Television Workshop (which was responsible for various children's programming on PBS, such as Sesame Street) launched a new channel called Noggin, on which I'm sure I watched a few shows (such as reruns of the old Electric Company and maybe GhostWriter), but I don't think I had access to the channel for very long. Anyway, in September 2009, Noggin was rebranded as Nick Jr., at which point this block stopped airing on Nickelodeon.
Well, I got cable in fall of 1995, so since that time I've had the chance to see a few shows on the block. I've seen a little bit of "Blue's Clues" (1996-2006), and Dora the Explorer (2000-present), and Ni Hao, Kai-Lan (2007-11), but none of them were of importance to me. However, I was rather fond of LazyTown (2004-07), and to a lesser extent Wonder Pets (2006-09). Of course, even during the period that I had access to the block, there were lots of shows in which I simply had no interest at all, though it's likely that I checked some out once and then completely forgot about them. And I also want to say that I never had a chance to see much of the second season of LazyTown, which I regret. Plus a third season started in 2013, which I didn't get to see, either. So someday I might like to catch up on all that.
---
blocks index