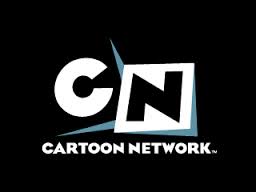 Action Fridays, on Cartoon Network
I guess this began in August 2007, when "Fried Dynamite" replaced Fridays, which had ended in February 2007. Fried Dynamite was replaced in 2008 by "You Are Here," which I think is probably the time I first started hearing the Friday night lineup referred to as "Action Fridays," though it's possible that started during the Fried Dynamite era, or later, when You Are Here was replaced by "Night of Action" in 2010. To be honest, I can't say that "Action Fridays" was ever a real name for any Cartoon Network block, and in fact I can't say with 100% certainty that it was ever used even unofficially, but I'm fairly sure it was. In any event, I think it's reasonable to lump all these blocks under that title, because this is the era of action cartoons, regardless of what you call the block, and in fact there really isn't any reason to use different names for it. I must say, though, that a lot of the shows that premiered on Friday nights during this era would be rerun on Saturday mornings and/or Saturday nights and/or Sunday mornings. And in fact a lot of the shows were inconsistent about when specific episodes premiered, Friday nights or some other time. And whether they premiered on Friday nights or not, a lot of them I ended up watching in other timeslots, usually Saturday mornings. But since more often than not these shows did premiere their episodes on Friday nights, and because I don't think Saturday mornings really had a block name (other than "Dynamite Action Squad," which aired during the "Fried Dynamite" era), I do think it's best for me to use this page to lump these shows together.
Whatever you call the lineup, I guess it was replaced in March 2012 by "Cartoon Planet," but I haven't seen that, since I haven't had access to Cartoon Network since about June 2011. (Or maybe "Night of Action" is still ongoing at different times than Cartoon Planet, I'm really not sure.)
Fried Dynamite (2007-2008)
Cartoon Network Wiki
I guess this continued new episodes of shows from the "Fridays" era, notably including action series Ben 10 (2005-2008). Shows debuting in this block included Ben 10: Alien Force (2008-2010), and... I'm not sure what else. Maybe nothing else of importance debuted in this block.
You Are Here (2008-2010)
Cartoon Network Wiki; TV Tropes
Shows debuting in this block included Batman: The Brave and the Bold (2008-2011), "Ben 10: Alien Force," The Secret Saturdays (2008-2010), and Star Wars: The Clone Wars (2008-2013, though more content may or may not be forthcoming).
Night of Action (2010-?)
Shows debuting in this block included Ben 10: Ultimate Alien (2010-2012), Generator Rex (2010-2013), and Sym-Bionic Titan (2010-2011), and Young Justice (which later moved to Saturday mornings on DC Nation). Beyond that, I can't say anything, because as I mentioned, I haven't had Cartoon Network for a few years. So I still haven't seen the ends of some of the shows on this page, and several series have begun that I haven't seen at all.
---
blocks index