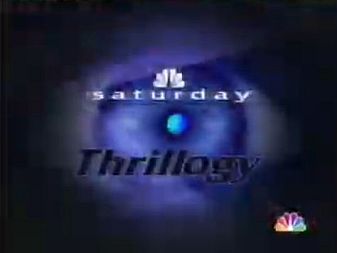 Thrillogy, on NBC
NBC: Thrillogy; Wikipedia
This was a Saturday night programming block that started in the fall of 1996. It initially included Dark Skies, The Pretender, and Profiler. The next year, "Dark Skies" was replaced by Sleepwalkers, but that was cancelled after only two episodes. (I don't remember it at all, but I find it unlikely that I didn't watch the episodes that aired.) After that, I guess the programming label "Thrillogy" wasn't used again until 2000, when The Others joined the lineup.
I read all that on on Wikipedia in 2020, which is when I started a page for the block after stumbling across the fact that it had existed. I had completely forgotten about it until now... and even as I try to recall it now, it rings only the dimmest of distant bells.
---
blocks index