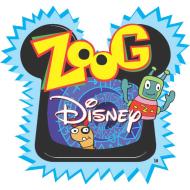 Zoog Disney, on Disney Channel
BuzzFeed; Disney Wiki
This was a block of both live-action and animated series, which aired on weekend afternoons and evenings (Friday through Sunday). It began in August 1998 (or 1997?) and ended in September 2002. Shows that aired during this period included Flash Forward (1996-97), The Famous Jett Jackson (1998-2001), So Weird (1999-2001), Even Stevens (2000-03), Lizzie McGuire (2001-04), the animated series "The Proud Family" (2001-05) and Kim Possible (2002-07; it barely qualifies, since it premiered not long before the Zoog block ended), as well as some shows I never watched, and reruns of various shows that originated on other networks (such as Boy Meets World).
The block can also be said to include pretty much any Disney Channel Original Movies that premiered between August 1997 and March 2003 (see Disney Wiki).
---
blocks index